Video Testimonials
"She Leaves My House Completely Impeccable"
"Hi, my name is Hannah. I've been a customer of Nara's for the past almost a year now.
She cleans my house, and the day she comes, it's like, "Oh my God, I'm going to have a great day." She leaves my house completely impeccable, from dusting to cleaning the bathrooms.
I'm the mother of two kids, and I work from home and my house. When she comes in, toys are everywhere, and it's a mess. I have two toddlers in the house. So when she leaves, it's like, "Oh, oh my God, this place is amazing." So I swear by her services, you would be very glad to have her. So you have my word you can hire her. She's awesome."
Hannah
Atlanta, GA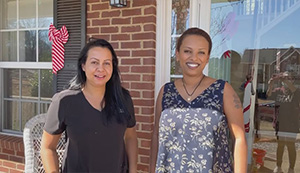 Nara And Ms. Hannah
You Would Be Very Glad To Have Her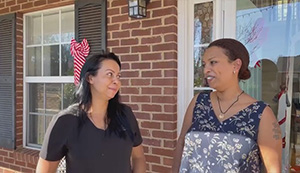 Video Testimonials
"THEY'RE VERY WELL TRAINED, VERY FRIENDLY, AFFORDABLE"

"What makes top reliable cleaning services unique is the high-quality services they offer, they're very professional.
Nara and Surami they always come to my house on time, they're very well trained, very friendly, affordable and they go beyond all others services I have had before, I really recommend it, you won't regret!"
Ms. Susan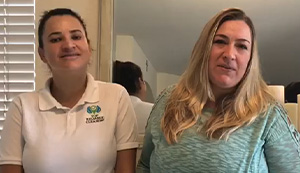 Surami And Ms. Susan
I really recommend it, you won't regret!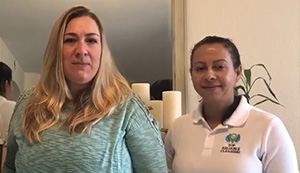 Ms. Susan And Nara
"We Recommend Them 100%"

"We're very happy with these two ladies. They are wonderful. They do great work here.
Top Reliable Cleaning Services, we recommend them 100%. Thank You!"
Ms. Michelly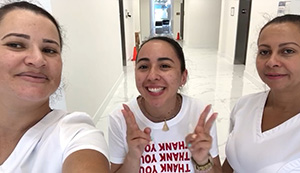 Surami, Michelly And Nara
They are wonderful.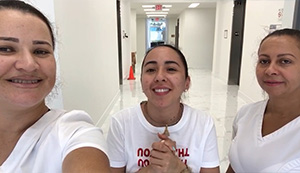 "Surami And Nara Are Very Professional"

"Since I had Top Reliable Cleaning my apartment hasn't been the same. Surami and Nara are very professional, detail-oriented, and very thorough in their cleanings.
You can count on them because they're very punctual and will always care about servicing you."
Rebecca Dazey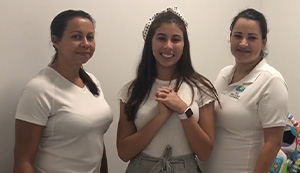 Nara, Rebecca And Surami
very thorough in their cleanings.
"I Truly Recommend Then"

"Surami And Nara they clean my shop once a week and I truly recommend then
They're very professional, organized, they pay attention to details and there's no better."
Priscila Gonçalves
Brazilian Wax & Spa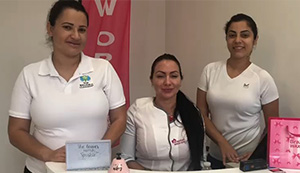 Surami And Priscila Gonçalves
They're very professional, organized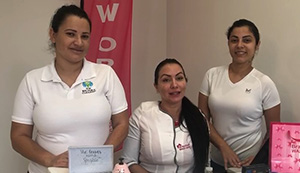 "They Have Great Prices"

"Hello everyone, my name is Mari and today I'm here with Top reliable cleaning, this is Nara and Surami cannot make today.
I just wanna recommend their services to you guys today. They are highly recommended, have great reviews, they are top graded five-star cleaning, they are very detail-oriented.
They have great prices, very affordable price, and they have great highly recommended services. Thank you, Nara!"
Ms. Mari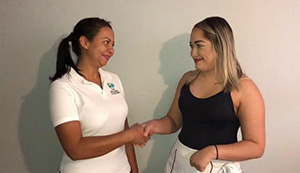 Nara And Ms. Mari
They are highly recommended